The Bowl of Seven Emotions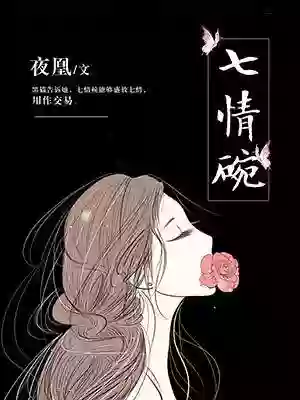 Details

Status:

dropped

Alternate Titles: 七情碗 Type:

chinese

Author:

夜凰

Artists:

Lycoris Radiata
Summary
It is said that a sage once took water from the Yellow Spring, soil from the Netherworld and fire from Purgatory, and made a bowl in which he sealed the souls of the divine beast and called it the Bowl of Seven Emotions. Afterward, the bowl of seven emotions entered into the mortal world and tossed and turned in the world until it fell into Tang Susu's hands.
The divine beast sat in the bowl and ordered, "Every day, you must give three burns of incense to this divine beast, and it must be ambergris." Tang Susu calmly poured in half a bowl of chicken-flavored cat food.
The divine beast was furious, "I'm a very, very fierce and peerless beast. I eat dragons!" Tang Susu poured another half bowl of cat food. The Divine Beast raised his chin, "And two small yellow croakers."
Genres
Tags
Help Us!
🌟 Please rate this novel on NovelUpdates. Thank you! ✨
kn-24679505-55ac-48c9-939e-6c3ff52ce95a
https://konila.com/novel/the-bowl-of-seven-emotions/